Education and Public Engagement
The Sloan Digital Sky Survey is committed to working towards making the science and engineering results of our surveys accessible to the public. We aim to do this through informal and formal education, citizen science, news and social media. A selection of our Education and Public Engagement activities are described below.
Citizen Science with SDSS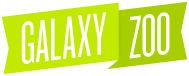 Galaxy Zoo launched in 2007 to deal with the 1 million images in the SDSS Main Galaxy Sample. It's now the most productive citizen science project in existence, and this success spawned a "Zooniverse" of other citizen science projects across all areas of science. Join more than a million members of the Zooniverse to do real science online at the Zooniverse.
Additionally, the Zooteach website includes lesson plans and ideas to use Zooniverse projects (including Galaxy Zoo) in education.Explore the Zooniverse
SDSS Research Experience for Undergraduates
Faculty and Student Team (FAST) Initiative
The Sloan Foundation has funded a 3-year Faculty and Student Team (FAST) initiative; our 2nd cohort will begin work in Summer 2016.
The FAST program deliberately targets faculty and their students at US institutions with strong track records of serving underrepresented minority students.
SDSS for Educators

Voyages is a new resource from SkyServer for explorers of the Sloan Digital Sky Survey database. Especially designed to meet the needs of educators, Voyages provides the pathways and supporting resources needed to enable student-led discovery of a variety of astronomical objects using the same data that professional astronomers use.
SDSS Education Group
SDSS does not have a large team of educators, but instead relies on the collaborative efforts of our member scientists and a number of external collaborations for public engagement and outreach and to develop educational content.
The SDSS team has created materials for learners and educators through a number of collaborations and alliances, including:
Additional Information
Charting the Heavens
A narrated flight through the Universe, illustrated with data from the Sloan Digital Sky Survey. Click Play to begin the journey.
SDSS: Data for All
SkyServer hosts all the latest data from SDSS, freely available for all to use. Tools, guides and a variety of suggested projects (from kids to college level) are provided to help new users learn how to use the data. Explore SkyServer
SDSS News
In our Science Blog you'll find short descriptions of our scientific research and the latest discoveries from the SDSS. We'd love to see your comments and questions about what you read there! Explore The SDSS Blog